Pros: Fantastic dual-lens camera shoots better than ever with improved portrait mode. Adds wireless charging. Fast speed. Starts at 64GB. Best battery life in the current iPhone line. Still has a home button if that's important to you.
Cons: Dated look. Lacks some of the extra iPhone X camera features. Large body makes it hard to hold.
In General: The iPhone 8 Plus is a great phone with a spectacular camera that offers a lot of what iPhone X has under the hood, but Apple will no doubt release an upgrade later this year.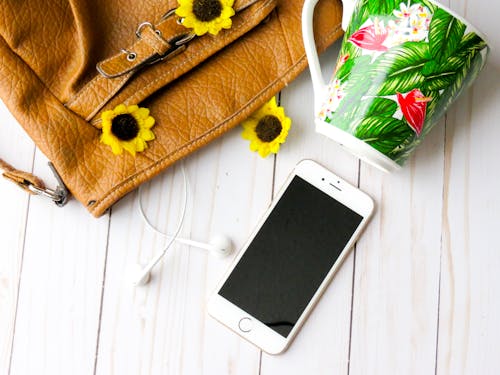 The 8 Plus isn't "the best iPhone you can buy," as the larger Plus phones have been since Apple started its regular and extra large iPhone releases in 2014. And it's no longer the only big-screen iPhone. The iPhone X is a step above the 8 Plus in a lot of ways, with some extra camera features, a great size-to-body ratio, a vivid OLED display, and a surprisingly functional Face ID camera that replaces the home button. Of course, it's also more expensive.
But, don't sleep on the 8 Plus. The 8 Plus feels a lot bigger than the compact X, and its design has barely changed from previous iPhone Plus models. But its powerful performance, still-excellent cameras, and roomy, standard-shaped screen — which maximizes all existing iPhone apps and includes a few iPad-like features not available on the X — makes it the old-school, "get it done" veteran of Apple's iPhone lineup.
This big, capable phone includes all of the features of the smaller iPhone 8 — including wireless charging, the True Tone screen and that same superfast A11 Bionic processor you'll find in the X. But, like last year's iPhone 7 Plus, you get a larger 5.5-inch screen, water resistance and — most critically — an excellent dual rear camera with 2x optical zoom, upgraded for 2017 with an all-new image sensor. That camera, already great a year ago, has gotten even more refined and fantastic-looking.
While the upgrades for existing 7 Plus owners are minimal (beyond wireless charging), the 8 Plus is worth the premium over the 8 to get the dual cameras, larger display, and a battery life that still beats out the iPhone X. It feels like a large workhorse next to the iPhone X, a traditional phone… but a powerful one. And, perhaps, one that some will prefer over the X.
Design: Once again (mostly) the same
The iPhone 8 Plus has all of the same basic features as the new iPhone 8, except for its larger size, slightly better battery life (in our everyday real-life use) and better cameras.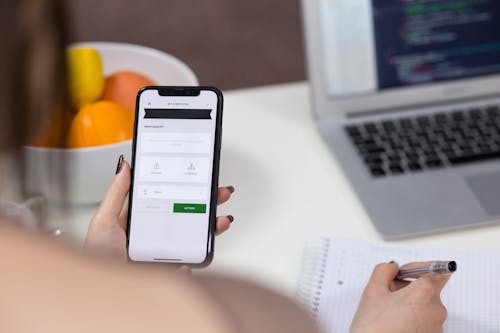 As far as the Plus design goes, it's deja vu all over again. The iPhone 8 Plus looks identical to the 7 Plus, but it does feel different, thanks to a move to a glossy glass back. Apple's construction process this time uses stronger aluminum body accents, steel reinforcement inside and metal highlights around the camera lens. There are only three colors this time: white with silver highlights, glossy black and space gray, and a blush pink-like gold that feels rose-goldish.
Camera: Stellar shots, even better video
The Samsung Galaxy Note 8 is a great camera. The new Pixel 2 is a great camera. Apple used to have an untouchable lead in camera quality, but now many phones take excellent photos. And that's why Apple has once again raised the bar on its camera.
The 8 Plus includes a new sensor and image signal processor to go with its new A11 Bionic chip, promising richer colors, better low-light shots and faster autofocus. Low-light gains aren't as dramatic as expected compared to the already excellent iPhone 7 Plus.
Portrait Mode, which debuted last year, now supports flash photography and HDR (on the 7 Plus, too, with iOS 11). The 8 Plus and the X add a new photo technique called Portrait Lighting, a beta feature that adds simulated 3D lighting to faces and even strips out backgrounds to create a studio-shot effect. Sometimes the effect was stunning, but other times it looked very fake and weirdly clipped.
As great as the 8 Plus camera is, the iPhone X is a bit better. On the X, both rear cameras have optical image stabilzation (OIS) — versus just the main one on the Plus — and the X's telephoto lens has a better f/2.4 aperture, versus this phone's f/2.8. It means slightly clearer, better photos in low light, and improved low-light Portrait Mode photos, too. The X also has Portrait Mode features on its front-facing TrueDepth camera, too. That makes the X the best iPhone camera package right now, but the 8 Plus offers most of the best features (minus the selfie portrait effects).
iPhone 8 Plus vs. iPhone 8 vs. iPhone X
The iPhone 8, 8 Plus and iPhone X are only available in 64GB and 256GB storage tiers. For an extra $100, £100 or AU$150 per storage tier versus the iPhone 8, the 8 Plus gets you the same proposition as the 7 Plus a year ago: a larger screen, better dual cameras, better battery.
The iPhone X, for a step up in price, will get you:
A higher-resolution 5.8-inch OLED display — larger, albeit taller and narrower than the Plus models

Better front-facing camera with depth sensing and animoji support

A better rear telephoto camera

A smaller chassis

Face ID, but no home button

Otherwise, the iPhone X offers everything the 8 Plus does
Again, with the 8 Plus, you get most — but not all — of innards of the iPhone X without the new design, screen and external features.
Battery life: 8, 8 Plus or X?
You probably already know the drill with new iPhones and battery life: for the most part, year after year, they don't tend to make massive gains. In fact, the 2017 iPhones (8 Plus, 8) actually have smaller batteries than their 2016 counterparts (7 Plus, 7), albeit the exact same battery life expectations (per Apple) because of the newer models' more efficient chips.
Indeed, Apple never claimed marathon battery life for the iPhone X, either. Its published battery specifications are equal to that of the iPhone 8 on Internet use (12 hours) and wireless video playback (13 hours), while the 8 Plus is rated for an hour more on each task. Meanwhile, the X and 8 Plus rank considerably higher than the 8 on talk time and wireless audio playback (21 and 60 hours on the larger iPhones versus 14 and 40 on the iPhone 8, respectively).
iPhone battery life (video playback test)
| | |
| --- | --- |
| iPhone 8 | 13.5 hours |
| iPhone 8 Plus | 13.75 hours |
| iPhone X | 11.45 hours |
A great, safe choice
Seriously, some people don't want their go-to devices to change and feel different. And I mean it sincerely: if you're that person, then the iPhone 8 Plus is the best choice. It's every bit the performance beast of the iPhone X, and in some ways (like battery) it comes out on top. Every app in Apple's App Store works perfectly on the 8 Plus screen, which isn't the case yet with iPhone X. And there's no new interface to learn.
That being said, the iPhone X is the best iPhone… if you can afford it, and you like the feel of something new. Maybe you don't. Maybe you want a screen for reading and watching videos that feels as big as possible. Maybe you think of your phone as a mini tablet.
If that's you, the 8 Plus will probably make you happiest. It's the less exciting pick, but a fine safety pick for a workhorse phone.
(Source CNET)