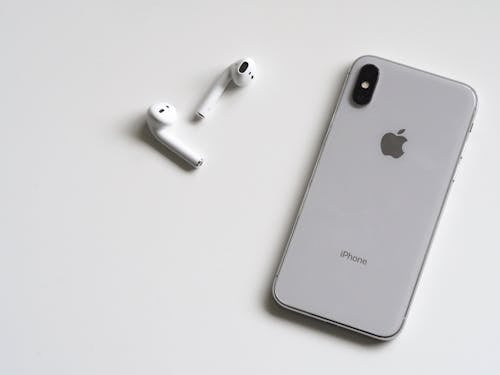 A bad Bluetooth device will ruin even the most engaging gab session. That's why it's important to select the right headset, and this guide is here to help. If you need a great hands-free headset right now, definitely check out the Platonics Voyager Legend. Not only is it lighter and smaller than most devices equipped with a big boom mic, the Legend delivers superb audio quality and has a design comfortable enough to wear with glasses. So what is the best bluetooth mobile headset?
An even more comfortable headset, though one that's noticeably larger, is the new Jabra Motion. Once attached, the Motion boasts an extremely secure fit along with excellent audio and call quality plus a wide selection of advanced abilities.
Another great option is the Jawbone Era which has ultra-advanced features such as a built-in accelerometer, powerful noise-canceling, and HD audio. On the other end of the size spectrum is the tiny Plantronics M55. Despite its small stature, the M55 offers voice prompts and vocal commands, plus a deep sleep function to conserve battery life.
Three vital headset shopping tips:
1. Decide how you'll use it.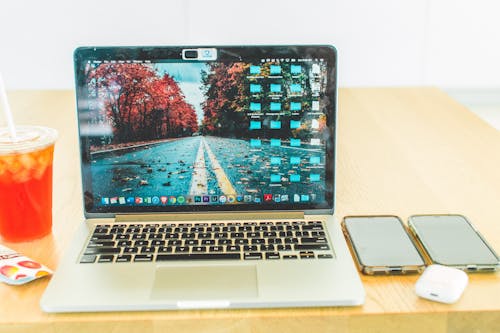 Bluetooth headsets come in a wide range of shapes, sizes, and prices depending on where, when, and how they're designed to be used. The first step is to decide under what conditions you'll chat through your device. Placing calls from noisy work sites, bustling city streets and restaurants, while driving, or from within the hush of office cubicles, will all have a big impact on performance and ultimately which headset you choose.
2. Lock down the features you need.
Despite being highly portable devices, Bluetooth headsets are complex products with plenty of features. They're capable of noise cancellation, voice commands for hands-free use, PC integration, or even stereo audio. Whatever your specific requirements are, draft a wish list of abilities and make sure the device you choose meets your needs.
Headset owners are all different, and so are their ears — and aesthetic tastes. Some headsets are comparatively big and bulky but place audio quality above all else. Other devices are built to be extremely comfortable and worn all day in an office environment. While a third sect of headset strives to be as unobtrusive as possible, boasting ultratiny designs that are hard to spot in public. Some devices are better than others at accommodating eyeglass wearers, a huge factor for four-eyed shoppers.
Headset types: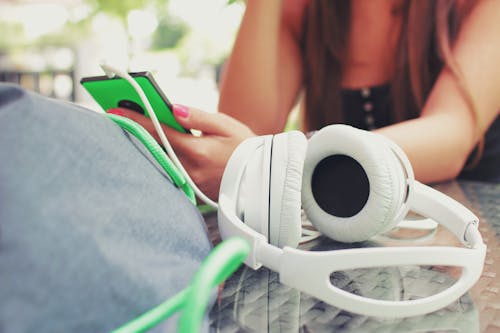 Professional
The first Bluetooth headsets were luxury devices targeted at corporate travelers who needed to conduct business calls either on the road or while telecommuting from home. Professional devices such as this reflect their consumers' desire for pristine audio quality, long battery life, and comfortable fit to make it through a full work day without pain. Some pro headsets even link to both PCs and mobile phones to serve as the ultimate remote communication tool.
Compact
Unlike professional models that tend to be large, compact Bluetooth headsets are designed to be small enough to go practically unnoticed. They're crafted for discreet calls when out and about. As a result, audio quality, battery life, and other features typically take a backseat to stealth.
Stereo
Paralleling the recent rise of smartphones and their impressive multimedia skills, stereo Bluetooth headphones that also feature microphones have gained popularity. A quality wireless stereo device lets you enjoy music or audio from video without the hassle of wires. In the event of an incoming call, however, you'll be able to answer without skipping a beat. Keep in mind that stereo Bluetooth products tend to place audio performance above call quality.
Key features to consider:
Dual microphones
Many of today's premium headsets feature dual microphones to engage in active noise cancellation that's made to cut out ambient din such as street noise, highway drone, and wind. It's an ability anyone from the most seasoned road warrior to casual chatterboxes taking that odd call in the car can appreciate. The Plantronics Voyager Legend goes one step further, squeezing in a triple mic arrangement.
HD audio
A number of Bluetooth headsets support what manufacturers refer to as HD audio or HD-quality sound. Essentially this means that an HD device can receive, transmit, and reproduce audio at the 16KHz frequency. That's twice the signal bandwidth of the typical 8KHz headset, resulting in clearer, cleaner sound under ideal conditions.
Multipoint pairing
From tablets to phones and PCs, a huge array of mobile device types now integrate Bluetooth technology. As you can imagine, linking your headset to multiple gadgets simultaneously is not an uncommon situation. That's where Multipoint comes in, a feature that allows headsets to connect to two phones at once and make calls on either device.
Voice prompts and commands
While modern smartphone operating systems have voice commands and search functions baked right in, sometimes relying on a headset's internal voice features is more convenient. Voice prompts and voice commands, once the purview of premium Bluetooth products have trickled down to all but the most basic models. With a device boasting these abilities, you can answer or reject calls, initiate pairing, or get battery status, simply by speaking.
Customizable fit
Ears range greatly in size from person to person. That's why a well-designed Bluetooth headset will provide a wide assortment of eartips or swappable earbuds to accommodate many different ear sizes and shapes. Additionally, some headsets are meant to rest outside the ear canal, others built to slide inside, while superior models offer a choice of both fit styles.
Near-field communication
Near-field communication technology (NFC) has seeped into many smartphone handsets on the market. NFC is not merely for mobile payments, it can also facilitate pairing of compatible Bluetooth accessories. Just place your handset briefly on, say, an NFC-equipped speaker system, headphone, or headset, and connection happens without having to muck around with Settings menus.
Bluetooth profiles explained
There are multiple versions of Bluetooth, and not all Bluetooth specifications are the same, so you might want to make sure your two chosen devices will work with each other. All of the newer Bluetooth versions are backward-compatible, however, so as long as you're using the more basic Bluetooth features, you won't have much to worry about. Check out the various profiles and their features in the chart below.
| Specifications | Bluetooth 1.1 | Bluetooth 1.2 | Bluetooth 2.0 | Bluetooth 2.1 plus EDR (enhanced data rate) | Bluetooth 3.0 | Bluetooth 4.0 |
| --- | --- | --- | --- | --- | --- | --- |
| Voice dialing | Yes | Yes | Yes | Yes | Yes | Yes |
| Call mute | Yes | Yes | Yes | Yes | Yes | Yes |
| Last-number redial | Yes | Yes | Yes | Yes | Yes | Yes |
| Improved resistance to radio frequency interference | No | Yes | Yes | Yes | Yes | Yes |
| 10-meter range | Yes | Yes | Yes | Yes | Yes | Yes |
| 100-meter range | No | No | Yes | Yes | Yes | Yes |
| Fast transmission speeds | No | No | Yes | Yes | Yes | Yes |
| Lower power consumption | No | No | Yes | Yes | Yes | Yes |
| Improved pairing (without a PIN) | No | No | No | Yes | Yes | Yes |
| Greater security | No | Yes | Yes | Yes | Yes | Yes |
| Bluetooth Low Energy | No | No | No | No | No | Yes |
| NFC support | No | No | Yes | Yes | Yes | Yes |