Pros: The Huawei Mate 20 Pro goes above and beyond with exciting new features and an eye-catching design.
Cons: You can't use microSD cards to expand the storage. The main loudspeaker hidden in the charging port is muffled when you plug the phone in.
In General: The Huawei Mate 20 Pro's impressive list of features puts it unquestionably among the top phones of the year. Shame you can't buy it in the US.
This phone not only has a spec list that's the equal of any flagship phone out there, but it comes with enough new features to make it a truly exciting phone. And excitement is something the phone world's sorely lacking.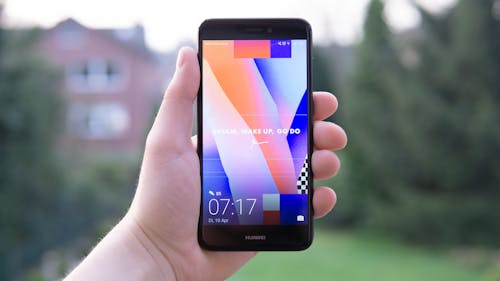 Mix in the P20 and P20 Pro's sleek, colorful and water-resistant design, the awesome display and the solid camera and you have a phone that's not just "good for Huawei" — it's a bloody brilliant phone. Full stop.
Earlier Huawei phones such as 2014's P7 were entirely forgettable, but the company has upped its game with subsequent launches and is now the second-biggest phone manufacturer in the world. With the Mate 20 Pro, Huawei is firmly cementing that position. It's absolutely up there with current flagships such as the Samsung Galaxy S9, iPhone XS ($1,000 at Amazon) and Google Pixel 3.
At £899, SIM-free in the UK with 128GB of storage, this device doesn't come cheap, but it will still cost less than the iPhone XS, which starts at £1,099 with half as much storage. It's also more affordable than the Google Pixel 3 ($698 at Amazon), which clocks in at $969 with 128GB of storage.
In Australia, the Mate 20 Pro can be yours, SIM-free for AU$1,599. Live in the US? Bad news for you as Huawei's ongoing turmoil with the US government means this phone won't be officially available to buy there, though adventurous American shoppers should eventually be able to find it online (likely without a warranty). For reference though, that £899 price tag, minus tax, converts to just under $1,000.
What about these new features?
The Mate 20 Pro is one of the first phones we've seen to use an in-screen fingerprint scanner, which is exactly what it sounds like. Instead of having a dedicated fingerprint scanner on the back or the bottom of the phone, a patch of the actual display is able to scan your print. You can't see the sensor with your naked eye, and there's absolutely no way of telling it's there when the screen's on. A little fingerprint icon lights up when the screen's locked to tell you where to place your paw print.
It recognized my fingerprint as quickly and accurately as almost any other fingerprint scanner I've used and Huawei says it's just as secure. It's positioned about a third of the way up the phone's screen and is comfortable and convenient to use. But Huawei's also gone the Apple route of building face unlock into the Mate — that gives you two unlocking options.
Face unlock works just like Apple's Face ID. You register your face on the phone first and it'll automatically scan to unlock when you wake the phone up. It's still great to have the fingerprint reader as a backup, especially for situations when it's inconvenient to hold the phone to your face.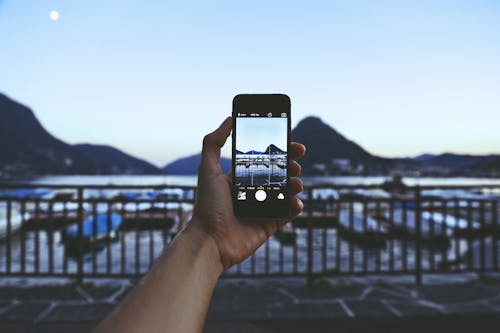 The Mate 20 Pro's face unlock feature also works well, and recognised my face more often than not — even with a hood over my hair and with or without my glasses on. Like Apple's Face ID, it scans your face in 3D, which gives an extra depth of complexity and means it can't be fooled into unlocking by showing it a 2D picture of your own face.
It's likely that individual services will need to enable the face unlock to work for authentication — much like with Apple's Face ID. I've asked Huawei to confirm whether it's working with banks and other services to allow face unlock to work, but the company has yet to respond. At the moment then, it's best to see the face scanner as a convenient way to unlock the phone and nothing more.
But there's more in the "quirky new features" category. The Mate 20 is the first phone we've seen with two-way wireless charging, effectively turning the phone into a power bank for another device. Switch the function on, and you can place another phone onto the back of the Mate 20 Pro and that phone will draw power as if you'd placed it on any wireless charging pad.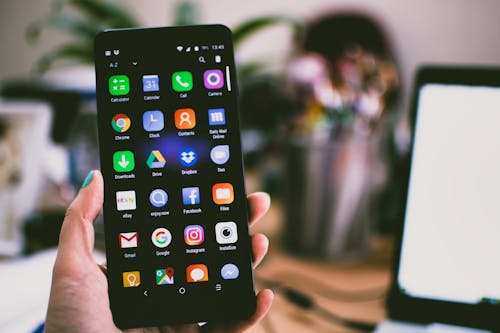 It's a neat idea, though whether you'll feel generous enough to donate your own power to a friend who's running low is a question you'll need to answer for yourself. The feature will also turn itself off after a while, so you'll need to keep an eye on it if you're desperately hoping to give more power to a second phone. A little finessing would make this feature a handy addition.
Let's talk about that square camera unit
That's right, a square camera mount. Huawei has stuffed three different cameras and a flash into an unmissable, eye-catching mount on the back. You get a 40-megapixel f1.8 wide camera, a 20-megapixel f2.2 ultra-wide camera, and an 8-megapixel f.24 telephoto camera with optical image stabilization. Despite that, most of your shots will be taken with 10 megapixels as the phone takes information from the different cameras to combine into one image that's well exposed and packed with detail. At least, that's the theory.
In practice it seems to work well as the Mate 20 Pro can take some brilliant shots. In sunny weather the phone captured rich blue skies, with plenty of detail remaining in the shadows. The telephoto mode gives you a 3x zoom, with no loss of detail. Or you can digitally zoom in further to 5x if you want to get even closer on the action. The loss of detail is more noticeable at this extra level of digital zoom, but even so, the shots are still crisp enough for a Facebook or Instagram post.
What's not to like?
The Huawei Mate 20 Pro isn't a perfect phone. The biggest issue is that Huawei has ditched the microSD card slot, opting instead for its own proprietary nano storage cards. These cards are smaller than microSD and in fact have an identical size and shape to nano SIM cards. Huawei is hoping that this will become the new default standard for phone storage.
And it may be right, but the fact remains that the microSD cards you've been using in other phones will no longer fit and you'll be forced to buy one of Huawei's new cards. That's if you can even find one the new nano cards aren't available to buy and Huawei has yet to confirm pricing or availability for them.
(Source CNET)