Pros: The 2018 entry-level iPad supports the Apple Pencil for art work and annotation, and adds a faster A10 processor. iOS continues to offer the best overall selection of free and paid apps on affordable tablets.
Cons: Lacks the bigger, better screen, quad speakers and Smart Connector found on pricier iPad Pros. The Pencil, case and keyboard add-ons will bring the price up to laptop level.
In General: The 2018 entry-level iPad doesn't add much, but it makes an already excellent tablet a better buy than ever.
Apple's newest 2018 iPad is basically the 2017 model with a faster processor and support for the Apple Pencil, a pricey stylus that lets you draw on the screen with remarkable accuracy. It's the same price as last year's model, too, starting at $329, £319 or AU$469 for the 32GB model. 128GB and LTE cellular options cost more, as you can see in the chart below. Don't expect something new here: This is a familiar iPad, with a couple of nice upgrades.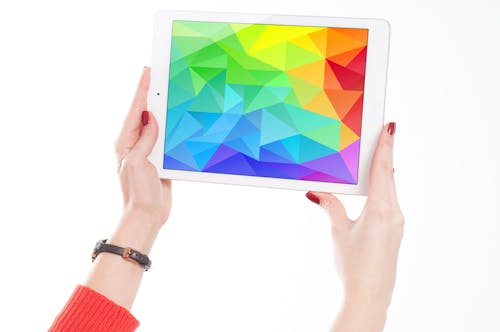 But for average consumers, this updated iPad feels like a solid A, with the iPad Pro remaining the A+. But the addition of Pencil support — here if you want it, but not required — is the icing on the cake of what was already a top-notch consumer tablet. The world of iOS apps is chock-full of everything you need, and even without the fancy screen upgrades of the iPad Pro, the Retina screen remains gorgeous and responsive.
Yes, buying the Pencil and a good keyboard or case gets you back up into the pricing territory of a midrange Windows laptop. But the baseline iPad is delivering the bulk of the features of its step-up Pro siblings at almost half the price. And it runs circles around that old 16GB iPad you own, which you probably paid $500 for — before adding those same accessories to your shopping cart.
What's different from the 2017 iPad? Speed and Pencil
Last year's $329 model was pretty great at being a basic tablet with solid performance. Yes, it was essentially newer processors stuck into the body of an older iPad Air, but it did its job well, and iPads haven't changed much in design over the years, so it's hard to even tell the difference.
The 2018 9.7-inch model has the same build, but improves all its internals significantly. A newer A10 processor is significantly faster, beating out every iPhone and iPad in benchmarks, except last year's iPad Pros and the iPhone 8, 8 Plus and X.
As stated above, this iPad now works with the Pencil stylus, too, which is great news for anyone thinking of doing creative work. Much like Microsoft's Surface Pen, the Pencil stylus is pressure-sensitive and is helpful in art apps. Apple has also knitted Pencil support into its iWork suite of apps, including Pages, as well as the built-in Notes app. Instant annotations of PDFs and photos are easy, and its responsiveness is great. But you don't need the Pencil: Your finger will work just fine for basic mark-up. Most everyday iPad owners can skip the expense, or opt to add it later.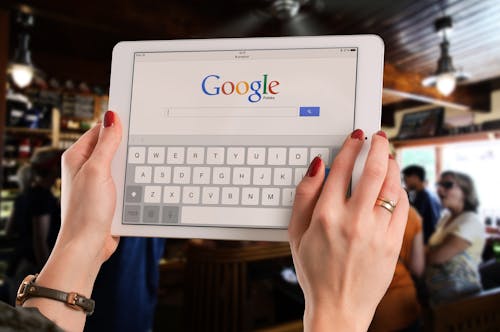 Apple claims the same 10 hours of life for all current iPads when streaming and browsing the web. It lasted an average of 12 hours, 44 minutes in three video streaming playback tests, the same as last year's 9.7-inch 2017 iPad. The 10.5-inch iPad Pro does even better. But it's significantly better than the 2017 Microsoft Surface Pro and Samsung Chromebook Pro.
So think of it this way: If you have any non-Pro iPad besides the 2017 model, the Air 2 or a Mini, the 2018 model will be slimmer and lighter. And it's faster than all previous iPads except the 2017 iPad Pros, which cost about twice as much to start.
Pencil: The good and bad
Apple's Pencil is probably the iPad's most exciting feature of the last few years. Its ability to draw on angles and also be pressure-sensitive results in excellent digital sketching. Apple is slowly working in support in its core apps, too. The Pencil's also fast to recharge via Lightning. It's expensive, though: At $99, £89 or AU$145, it's nearly a third of the cost of the iPad.
And nothing has changed about the Pencil's design, which is hardly kid-friendly: the rear cap covering the Lightning plug is way too easy to lose. The stylus tip can detach and get lost, too. And the Pencil still rolls across tables and has no way to clip onto the iPad. Unless you have a special case with a Pencil holder, you'll have to stick it in your ear.
Logitech is making a more affordable stylus, called the Crayon, for $49. It's made to be easier to hold for kids and not roll off tables, but it's not the same as the Pencil. It has no pressure sensitivity, which is the Pencil's biggest advantage.
What you're still missing by not going Pro
In many ways, this iPad seems like the return of the favorite model, the 9.7 inch iPad Pro from 2016. But it's not exactly the same: there are some small but key differences. First, there's no side Smart Connector. iPad Pros benefit from that side port, which works with keyboards and a few docks. The big advantage is that Smart Connector accessories don't need connect via Bluetooth. It's not a huge problem to lose it, since Apple never did much with it, and more affordable, good Bluetooth keyboard cases are everywhere.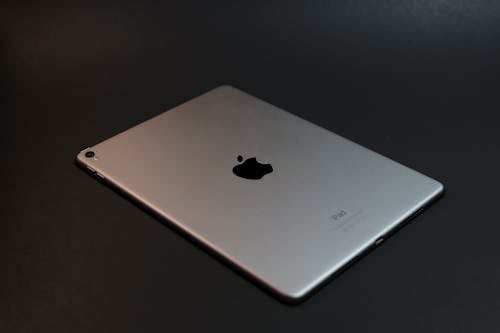 This iPad's display and speakers are the same as last year's entry-level iPad. That means it's not as good as the current iPod Pro, which has louder quad speakers and a larger 10.5-inch screen, with a faster 120Hz refresh rate TrueMotion display. This iPad also lacks TrueTone, the color tone-adjusting tech that's in iPad Pros and last year's iPhones, and doesn't have as wide a color gamut, if you're a display nut.
The cameras are the same as the 2017 entry-level iPad, and while the 8-megapixel stills and 1080p video recording look far better than what most laptops and tablets can produce, it's several steps behind what the newest iPhones or iPad Pros can handle. And you can't shoot in 4K.
The case design is identical to last year's model. So while it needs to have the space for the Touch ID home button, the larger bezels on the top and bottom are starting to feel old. But you could use last year's iPad 9.7 cases and accessories with this, which is a plus.
A superior tablet at a great price
Apple is expecting this iPad to be the best-selling tablet for everyone. And it probably will be. If you've been waiting for a tablet, didn't want to spend too much and have been coveting an iPad, this is basically an iPad Pro at a junior price. It's a great buy.
But it's still not a true full computer replacement, for me. And doubt whether it'll be the answer for cash-strapped schools that might be looking for something more affordable, or something that could be more like a standard laptop computer. Bargain hunters outside of a school environment should still check out the Amazon Fire HD 10, which delivers a good set of tablet basics — web browser, video viewing and plenty of apps and games — at half the price.
(Source CNET)