Pros: The iPhone XS has a markedly improved dual camera, delivering better photos than the iPhone X in both dark and high-contrast environments. It has a faster processor, faster face ID, adds dual-SIM support and it's now available in gold and 512GB versions.
Cons: Its battery life is the shortest of the three new iPhones and only incrementally better than last year's. Despite its still-rich price tag, increased storage, USB-C fast chargers and headphone dongles will have you spending even more.
In General: While I would still recommend the iPhone XR first, the XS has some extras worth noting.
There are too many iPhones. Or, maybe there's just one new iPhone, in several step-up flavors.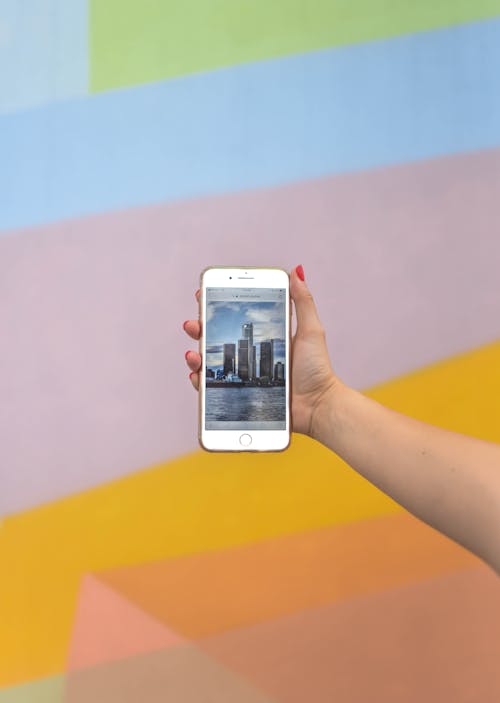 The iPhone XS and XS Max, along with the iPhone XR, are Apple's three new 2018 iPhones. But looking back on them now, in December, they have a lot more in common than you might think. Same new processors, same upgraded camera sensors and same image signal processors. Know that the  XS is no longer the starting point for any iPhone X shopper: it's merely the slightly step-up model.
The iPhone X was a singular design in 2017. This year, the trio of iPhone X models represent a spectrum from $749 to nearly $1,500, should you choose to pay for all the storage.
The iPhone XR is Apple's "affordable" X model, and the best iPhone to buy right now. Starting at $749, it has Face ID and a depth-sensing front camera instead of a home button, just like the rest of the iPhone X gang. There's a notch at the top of the screen, too. It's faster and has better battery life than 2017's iPhone X, but has only a single rear camera (equipped with its own software-aided portrait mode that simulates depth of field bokeh effects), and a lower-res LCD screen instead of OLED. But for the vast majority of people, those are far from dealbreakers. In fact, it's the first choice you should make in buying a new iPhone.
So, where does that leave the XS and XS Max? Luxury upgrades. Everything the XS offers still stands out, if you look hard enough.
An added 2x telephoto rear camera really does help frame shots better, and can make for more versatile portrait mode photos.

The OLED display is more vibrant, higher-resolution, and has much better black levels, but it won't always be something an average eye will spot.

The XS has a more durable construction: The rear glass doesn't crack as easily, and the stainless steel body won't ding as easily as the XR's aluminum.

The XS has bit faster cellular connectivity with gigabit LTE and improved 4×4 MIMO Wi-Fi antennas versus the XR, too.

The XS display has smaller bezels than the XR — but the screen is smaller, too.
iPhone XS prices
| | | | |
| --- | --- | --- | --- |
| | iPhone XS (64GB) | iPhone XS (256GB) | iPhone XS (512GB) |
| US | $999 | $1,149 | $1,349 |
| UK | £999 | £1,149 | £1,349 |
| Australia | AU$1,629 | AU$1,879 | AU$2,199 |
Does any of that matter to you? Pro users and anyone who's using their phone as a camera for their job should pick the XS, for its extra camera advantage and perfect display. Anyone else, though, should just get the XR instead.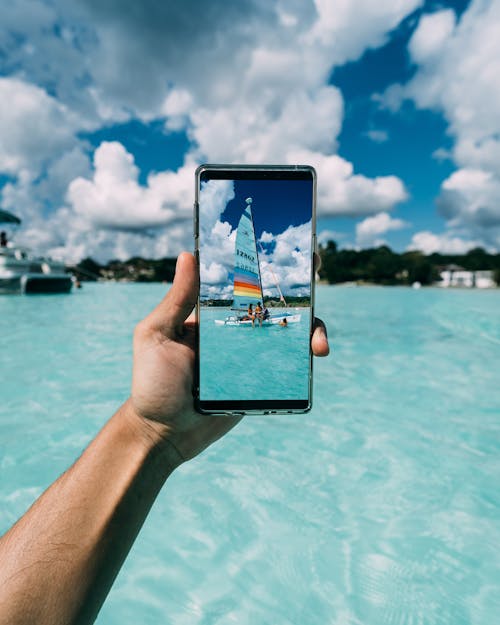 Yes, it's that simple. Apple may have flooded the zone with lots of iPhones, but if you think about it as "how much phone to you need to pay for," the XR is the clear utility pick, and the XS is the fancy phone upgrade that you may or may not convince yourself to spring for.
That HDR OLED display looks mighty nice
The iPhone X OLED screen already looked great, but the XS OLED does it a bit better. The new display looks subtly brighter and richer at maximum brightness over last year's iPhone X, which already looked lovely. It's a great display, and better than the iPhone XR's lower-res, lower-contrast LCD. However, in normal everyday use, it's sometimes hard to tell the OLED from LCD to a casual eye. The XR's display is fine. Enthusiasts of perfect displays or pros needing top-notch detail might want the XS or XS Max.
The one camera advantage of the iPhone XS: dual rear camera
The telephoto lens on the XS and XS Max have 2x optical zoom and work in a telephoto Portrait Mode, just like the iPhone 7 Plus and 8 Plus cameras. It's also not entirely necessary, but if you're into taking the best photos regardless of price or use your phone as a pro camera tool, it's an upgrade worth considering.
The iPhone XR also takes portrait photos, but in a wide-angle mode using image processing that simulates the depth effect. It only works on people (the AI literally won't recognize anything else to activate the mode), and you need to get closer to your subjects when shooting. But it's good enough that it becomes one less reason to crave the XS.
Smart HDR: This year's key iPhone camera improvement (that's also on the XR)
If you compare camera specs for the 2017 iPhone X and the new iPhone XS, you'd think almost nothing's changed: Same dual cameras, same aperture settings, same megapixel ratings, same 2x optical zoom. But Apple's done plenty of work under the hood. The iPhone XR, XS and XS Max all have a totally new image sensor that really does noticeably improve the quality of photos. You could use any one of these phones and take similar step-up shots.
The better sensor and the new image processor on the A12 Bionic chip combine to enable what Apple calls "Smart HDR." In practice, that means my photos look better in low light and extreme contrast situations, making for better pictures whether shot on a nighttime street, in a dark bar or in bright sunlight.
Adjustable bokeh depth effect for portrait shots
The big camera upgrade for 2017's iPhone X and iPhone 8 Plus was portrait mode, which delivers DSLR-style head shots: focused face in the foreground, with an out-of-focus background. Known as "bokeh," this effect has been a must-have feature in every phone camera since.
For the 2018 models, Apple now also uses software to let you adjust background focus after you've shot a photo. Third-party apps already offer similar manipulation, and other phones such as the Samsung Galaxy S9 and LG G7 have shipped with blur adjustment first. Apple's post-shot bokeh looks sharp — it's been getting better by degrees thanks to software tweaks since Apple introduced it in beta last year — but you have to be in Portrait mode to get it, which I don't often make my default because of its specific distance needs. Still, those of you who want even more customization when getting that perfect shot of a loved one — or a pet! — will have plenty to play with here.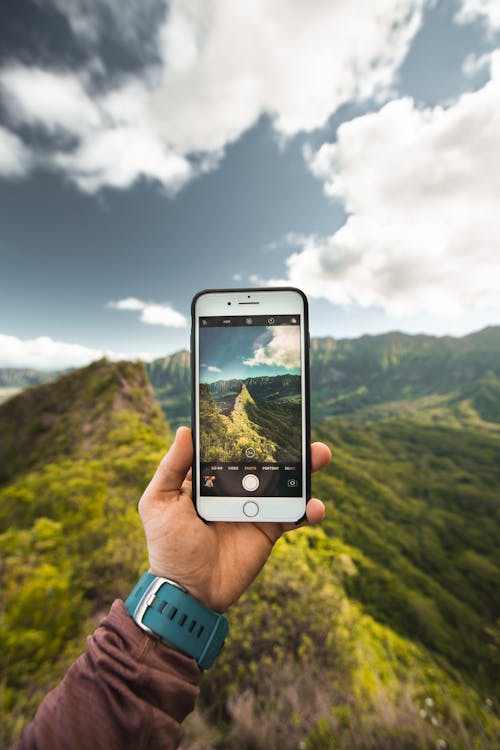 Portrait Lighting effects, which digitally remove the background and turn selfies into head shots, now look slightly less artificial but are still hit and miss. The head shots I took with Portrait Lighting mode still look jarring on the edges.
A12 chip: seriously fast, but not always a huge leap over last year
Apple's speedier A12 Bionic chip is, as is often the case on brand-new iPhone chips compared to the year before, hard to compare in everyday use. It feels fast, but new phones often give that fast feeling before apps and wear and tear take their toll. Apps load somewhat faster in casual use. Early benchmarks don't always show great gains in straight-on speed: Geekbench 4 showed a modest bump, but 3DMark's Ice Storm Unlimited shows about a 50 percent improvement.
Augmented-reality experiences might see the biggest leap on this phone in terms of speed, quality and performance. You can feel the difference, even before most apps have updated for iOS 12 and ARKit 2. AR apps tried on both the X and XS had better, smoother video and higher-resolution backgrounds on the new phone. Apple says that's due to a greatly improved Neural Engine chip for machine learning and computer vision.
(Source CNET)