Most of us spend around 5 hours a day on our smartphones.
They're at the center of our daily, digital lives, but they're not perfect.
That's why having the right Android accessories is important, making sure your phone is ready for any situation you find yourself in.
With that in mind, here are 10 essential must-have accessories for the Android phone.
Headphones
We no longer have to carry around mp3 players to enjoy music on the go, thanks to our smartphones. But unless you fancy making an enemy of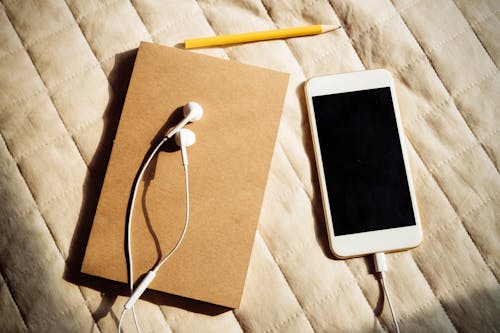 everybody around you, having a good pair of headphones to pair with your Android phone is important.
They're one of the most versatile accessories to use with your phone, simply because of what you can do with them.
From listening to music to taking a call while you're at the wheel, a set of high-quality headphones can really add to the functionality of your phone.
Protective Case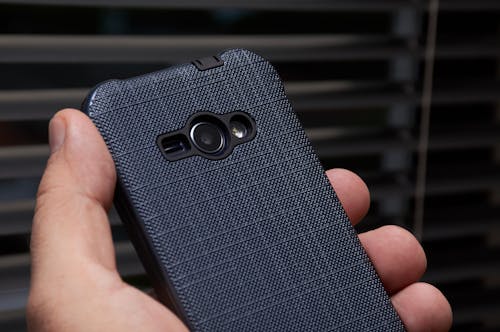 Unfortunately, our phones might be sophisticated, but they're not exactly sturdy, especially when dropped. Phone repairs can be expensive, but a protective case can help protect you from that risk.

Screen Protectors intentions in mind. You've got flip cases, gel cases, super-strong hardened case and more to choose from.
If you've bought a phone case, you're already thinking about protecting your phone from possible damage. You can add to that protection by using a screen protector.
You can get either plastic or glass screen protection, but you'll find that you'll have better protection with glass. They tend to be tougher and more durable than their plastic counterparts, and as most screens are made out of glass, they'll feel more realistic to the touch.
You won't want to have to spend hundreds of dollars to replace your screen when a $10 glass screen protector could prevent damage from occurring.
Battery Charging Pack
Our phones are more powerful than ever, but in a lot of cases, they lack the phone battery capacity to keep up. This is why an external battery charging pack is on our list of essential phone accessories.
When an outlet isn't close by, and your phone is nearly out of juice, a battery charging pack can get you out of trouble. The capacity will vary, but a charging pack with a several thousand mAh charging capacity should be good to charge your phone from 0 to 100% a few times before it needs to be recharged itself.
Perfect for those long journeys or trips away from home.
Quick Charger
We're going to assume you don't want to wait half a day for your phone to charge to full, but the good news is that you don't have to. Newer model Android phones come with the ability to 'quick' charge in roughly an hour or less.
To do this, however, you'll need a quick charger. Some smartphones, like the top-range Samsung Galaxy S series, come with one included, but budget-friendly alternatives won't, so you'll have to pick one up separately.
Either way, with a quick charger handy, you won't have to wait around for a battery boost if you've got an outlet handy.
Wireless Charging Unit
Nothing says 'the future' like a wireless charging unit, and it's definitely an accessory we recommend you purchase.
Instead of having to plug in a cable every time you charge your phone, you simply place your phone (if it supports wireless charging) on a wireless charging unit. The battery charges through your phone casing and when you're done, you simply pick it up.
It's not as fast as traditional charging, but it's certainly easier, and it can prevent you from damaging your charging port from overuse.
Smartwatch
Fashion conscious, or just a bit techy and looking for a cool toy to play with? Either way, a smartwatch could be a good accessory to go alongside your smartphone.
You don't need one, but it certainly adds convenience to the Android experience. You can control your phone through your smartwatch, as well as receive important notifications like inc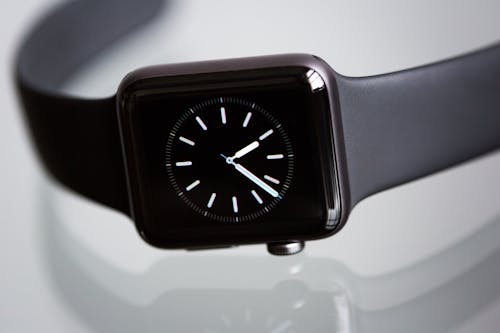 oming phone calls.
Manufacturers including Samsung produce their own smartwatches, but if you're looking to buy an Apple smartwatch, you should be advised that it doesn't really work effectively with an Android smartphone. You may need to look at alternatives.
Portable Speaker
Headphones are great for personal use, but if you want to play music for your friends, why not pair your phone with a portable speaker?
You can either go for Bluetooth speakers to give you wireless music streaming capabilities or go for one with a typical audio aux cable connection. Either way, you can turn your smartphone into a modern-day boombox.
Most portable speakers will run on battery power, so be sure to research the typical battery life before you look to buy.
Spare Charging Cables
If you're using a wireless charging unit, this idea might be a little redundant, but it's best not to tempt fate. It's an accessory you might not need every day, but having spare charging cables handy could help prevent a charging emergency.
Charging cables vary in quality, but even manufacturer cables can break after regular heavy use. If you only have one charging cable, you're going to be left without a useful phone pretty quickly if that happens.
You can pick up spare charging cables for a few dollars, but the quality isn't guaranteed, so be sure to check out any customer reviews first.
Car Dash Mount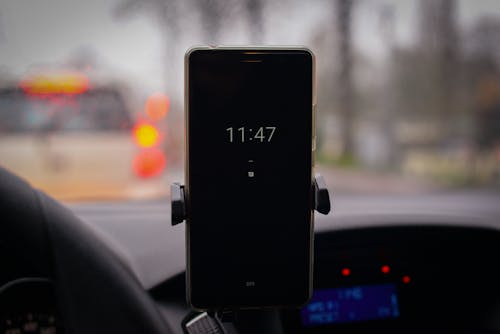 In many states in the US, and across the globe, using your smartphone at the wheel is illegal and could cost you in fines or the loss of your driving permit. Smartphones can be useful in the car when they're hands free, but they need to be visible.
That's where a car dash mount comes in.
With mapping apps like Google Maps able to provide directions on the road, using a car dash mount can help you use your smartphone while respecting the law.
Some cars even allow for Bluetooth integration with Android smartphones, so you can still take a call or listen to music while you're driving.