Pros: The OnePlus 6T offers top-notch hardware including a lightning-speed processor and an excellent camera for hundreds of dollars less than its competitors. For US customers, it works on Verizon's network.
Cons: The phone doesn't have a headphone jack or a water-resistant design. Its in-screen fingerprint reader should work a tad faster.
In General: The OnePlus 6T is the most affordable, top-notch Android you can get. But if you already have the 6, don't feel the need to update.
OnePlus' main advertising method is word-of-mouth, pop-up shops and a strong social media and online presence. Altogether, it makes for a loyal and enthusiastic fanbase. But with no brick-and-mortar retailers stocking its products, no (prior) carrier relationships and no commercial advertising in the US, it makes sense that people here have hardly heard of the brand — despite it now launching its ninth phone, the OnePlus 6T.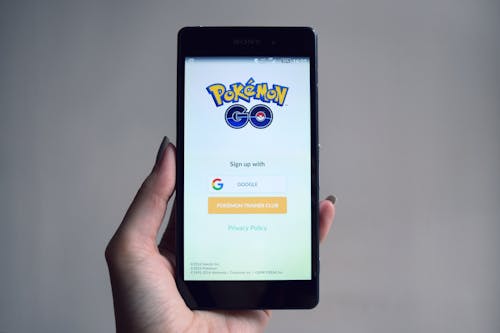 This is a good thing because if you're looking for a top phone, you should know about the OnePlus 6T. In a market where premium phones that go for more than $700, sometimes topping even $1,000, it offers much of the same top-tier hardware — including a speedy Snapdragon 845 chipset, great dual-rear cameras and the latest Android Pie — for hundreds less.
Faithful OnePlus fans are already privy to all this. And they might actually be disappointed in some of the 6T's changes, including the lack of a headphone jack and a higher starting price than before. The price was bumped up because the baseline storage option doubled from 64GB to 128GB.
But whether you knew about the company for years or just heard about them today, the OnePlus 6T is a fantastic phone that costs much less than its competitors. And if the company continues to make inroads with carriers and retailers in the US and other countries.
So if you don't know OnePlus by now, it's time you do.
OnePlus 6T's forward-looking in-screen fingerprint scanner
Though available on other phones like the Vivo Nex, Oppo R17, Xiaomi Mi8 Explorer Edition and Huawei Mate 20 Pro, the OnePlus 6T wins bragging rights as the first in the US to have a fingerprint-on-display scanner (or FOD). That means you can scan your fingerprint on the front of the display to unlock your screen. It also means that the phone can have really thin bezels all around.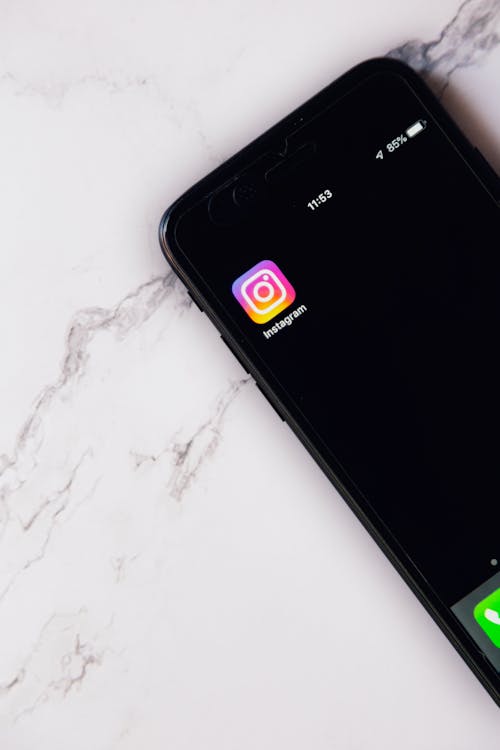 By putting the fingerprint scanner inside the screen, OnePlus claims it'll also eliminate the extra step of picking up your phone to unlock it.  When the reader was on the back of the OnePlus 6, the grip would stay the same and you would just move your finger (without needing to look for the sensor) to unlock the phone.
Also, while the FOD works fast enough the majority of the time — and OnePlus claims that at 0.34 seconds, it's the fastest FOD sensor — there were instances when it didn't appear to work as quickly as the dedicated fingerprint scanner did on the OnePlus  6 (which could scan your fingerprint at 0.2 seconds). It might just be a hair of a difference.
If you're not feeling the in-screen fingerprint scanner, you can still use your face or a PIN to unlock the phone. But know that this is just the beginning for FOD. Other companies are getting into it, including Samsung, and 100 million phones are estimated to ship with it in 2019.
It's not gimmicky that OnePlus included it in the 6T, as it looks like it could be a major feature in future phones, and I suppose it's always nice to be one of the first. But it could stand to work faster and take up a larger area on the 6T, so there's definitely room for the company to improve for the next iteration.
Because of the space the FOD takes inside the phone, OnePlus also lopped off the headphone jack on the 6T, joining the likes of recent iPhones, the Pixel 3 and others. The company confirmed the decision, but it may still sting for OnePlus fans who believed the company wouldn't abandon it.
If you don't already own wireless headphones to listen to music and calls, OnePlus included a USB Type-C to 3.5-millimeter headphone port dongle in the box. As someone who likes regular wired headphones, the whole move is a drag and carrying around an adapter gets annoying.
Other design takeaways:
The onscreen notch is smaller than it was on the OnePlus 6. It's now a less obtrusive "teardrop" instead of a black tab. (It makes sense to shrink the notch anyway since the front of the phone doesn't include extra sensors or an infrared camera that, say, an iPhone requires to make face ID work.) But if you still hate the teardrop, you can blacken the sides that flank it in Settings for a more traditional look.
OnePlus 6T loses the LED notification light — a feature that enabled users to customize a blinking LED light for notifications. It was a signature, fan-favorite feature on previous OnePlus phones. Major bummer.
Though it's only apparent when you have both in the hand, the OnePlus 6T is heavier than the 6, and it feels much more dense.
OnePlus 6T comes in two coatings: a matte Midnight Black variant and a glossy Mirror Black. OnePlus didn't mention any other colors in the works for the 6T, but in the past, it released other variants after an initial phone launch (such as red , gold, white, pink and even an obscenely expensive black and white display).
OnePlus 6T serves up Android Pie
Running Google's latest Android 9.0 Pie out of the box, the OnePlus 6T incorporates many of Pie's updates including gesture navigation, adaptive battery (in which the phone learns what apps you don't use often and limits system resources to them) and more options to tweak your phone's settings when it's in Do Not Disturb mode.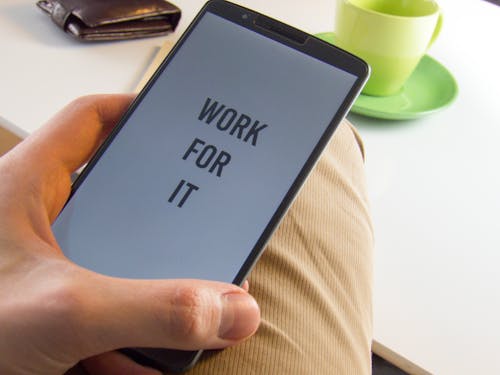 There are additional gestures unique to OxygenOS — that's what OnePlus calls its Android skin — that you can enable too. But other than that, and a few extras things listed below, OnePlus didn't add much else to the OS.
More software tidbits:
The accent color can be any color. This is an unimportant thing, but I'm jazzed that accent theme colors aren't limited to eight shades any longer. You can choose any color now, and even search by hex code.
Smart Boost works in the background and helps to launch your frequently used apps and games faster. I haven't used the phone enough to notice any differences, but OnePlus claims the feature improves launch speeds by 5 to 20 percent.
Activate Google Assistant by long-pressing the power button. Though not available at the time of release, you'll be able to launch Google's voice-powered digital assistant by the power button. You can still access it in other ways, like saying "OK Google" or long-pressing the onscreen home button.
OnePlus 6T camera: Minor but welcome improvements
Though all hardware specs between the 6 and 6T's cameras remain the same, OnePlus updated the latter's software to take brighter, more detailed shots with the overall aim of improving photo quality. And on the whole, the OnePlus 6T has a nimble camera that takes vibrant and sharp photos.
One new update, which the company calls "Studio Lighting," works solely in the background and is supposed to render photos of people as more natural and realistic. The most noticeable update, however, is a dedicated Nightscape mode. It captures better low-light pictures and you can swipe right to it in the camera app. Both these features will be available on the OnePlus 6 through an over-the-air update after the 6T launch.
Other camera features:
Like the OnePlus 6, the 6T can record slow-motion video at 240 frames per second at a big 1080p resolution.
Google Lens comes built in. Baked into the Pixel 3 phones as well, Lens uses the phone's camera to identify objects and then gives you information about those objects.
For photo enthusiasts, you can save photos in the raw image format, which retains huge amounts of info compared to the standard JPEG.
OnePlus 6T performance and battery
Equipped with the same Snapdragon 845 chipset as the OnePlus 6, the OnePlus 6T works just as smoothly and steadily as its predecessor, and matches other top Androids with the same processor such as the Pixel 3 XL and Galaxy S9 Plus. Also, its benchmark scores were on par with these phones, but the iPhone XS Max's proprietary A12 chip blew all three phones out of the water.
The speed of the fingerprint reader is fine when it comes to day-to-day tasks, but I'd like it to work even faster. Rendering pictures on the camera's Nightscape mode can also stand to work a beat or two quicker. With everything else though, like launching apps and scrolling through webpages, the OnePlus 6T feels as fast as any top phone.
OnePlus 6T vs. OnePlus 6: Besides the longer battery life, you're not missing out if you already have a OnePlus 6. True, there's the in-screen fingerprint reader (if that's important to you) and the smaller notch, but those features are too minor to ditch a five-month-old phone. Plus, you can keep living the wired headphone life.
OnePlus 6T vs. Pixel 3 XL: If you can afford the Pixel 3 XL (and keep in mind there is a smaller, less expensive Pixel 3), you'll get a superior camera that can take excellent low-light shots, and prompt updates as they roll out from Google. But the 6T is a superb, more affordable, alternative given that both phones come with the same processor and a barely skinned version of Android Pie out of the box.
OnePlus 6T vs. Galaxy S9 Plus: The Galaxy S9 Plus has monster battery life and expandable storage, so you can capture tons of photos and video all day long — and it still has a headphone jack. Get the S9 Plus if that's important to you or even the S9 if you want to save more dough. But if those aren't deal breakers, consider the 6T.
OnePlus 6T vs. iPhone XS Max: Between these two phones, I prefer the XS Max's camera and luxe looks. But it's comparatively expensive, so if you want a much cheaper Android, go for the OnePlus 6T.
(Source CNET)