Pros: The Galaxy S10 Plus has a phenomenal AMOLED screen, monster battery life and loads of useful camera tools. The option to wirelessly charge another device is convenient and really works.
Cons:  Nighttime and low-light shots on the Galaxy S10 Plus aren't as clear or crisp as dedicated night modes on the Pixel 3 and Huawei Mate 20 Pro. The ultrasonic in-screen fingerprint reader isn't always fast or accurate. Mispresses on the curved, edge-to-edge display are a minor annoyance.
In General: The Galaxy S10 Plus is an outstanding phone for 2019, although serious photographers will find its nighttime camera shots lacking. Competition, including from the upcoming Galaxy Note 10, is mounting.
Despite the threat of being overshadowed by the foldable Galaxy fold and the faster Galaxy S10 5G (and being knocked out from below by the value-buy Galaxy S10e), the Galaxy S10 Plus has hung on as one of the top Android phones of the year. Soon, the S10 Plus' best virtues — its sharp screen, three top-notch cameras and all-day battery life — will face another challenge from within Samsung's ranks, the upcoming Galaxy Note 10, which is all but confirmed to launch Aug. 7 in New York.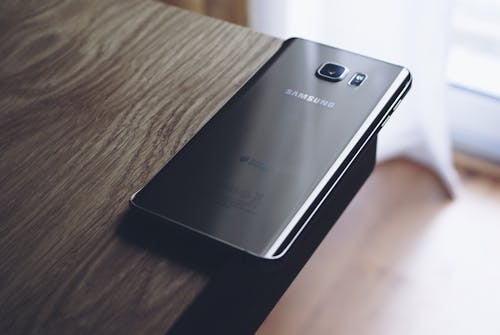 Everything that's great about the Galaxy S10 Plus is set to get even better in the Note 10, even if you're not drawn to the Note's S Pen stylus, the digital pen that's the Galaxy Note's signature feature, from the S10 Plus' battery life and camera prowess, to the likelihood that the Note 10 will be compatible with 5G data networks. For example, the Note 10's rumored 4,300mAh battery could dominate the S10 Plus' already impressive 4,100mAh juice box.
Samsung likes to build on its strengths, so the Galaxy Note 10 would also include the S10 Plus' fantastic screen clarity and features like wireless power sharing, which lets you charge other devices from the phone itself.
The Note 10 could also correct one of the S10 Plus' biggest missed opportunities, the lack of a night mode that sharpens, brightens and vastly improves photos taken in extreme low light. The Huwaei's P30 Pro and Google Pixel 3(and the cheaper Pixel 3A) are the S10 Plus' major competitors now. Low-light shots aren't a deal-breaker for me, especially when weighed against the Galaxy S10 Plus' other benefits, but being able to match those other night modes would make the S10 Plus the undisputed champion across the board.
The accuracy of the in-screen fingerprint reader is another opportunity for the Note 10 to beat the S10 Plus.
So what does the S10 Plus still have in its favor? It's sure to cost less than the Galaxy Note 10, a benefit if you're not sprinting to sign up for 5G (read about our global 5G speed tests). And it's the only one of Samsung's four new Galaxy S10 phones to have a 1TB storage option and a ceramic finish for the 512GB and 1TB models. Do you really need all that storage? Is it worth the $250 price tag to pay for it, and for the ceramic finish? "Need" would be a stretch, but if you want it, it's nice to know it's there.
As it stands now, the S10 Plus is still an excellent device that I'd be happy to use every single day — and I think you'd feel the same way, too.
Galaxy S10 Plus price: $1,000 now seems normal
At $1,000 for the 128GB model, $1,250 for 512GB and a cool $1,600 for the 1TB storage option, it's a costly device. Of course, when you look at the Galaxy Fold's $1,980 starting price and Huawei Mate's $2,600 price tag, the S10 Plus seems almost reasonable as a phone you can buy today, without emptying out your bank account or waiting for 5G networks to kick in.
As for the standard Galaxy S10, it's not a great "deal," shaving off only $100 and losing a second front-facing camera, a little screen space and a little battery life.
As for comparisons with other phones, I wouldn't upgrade from the Galaxy S9 Plus, but I would from any older Galaxy phone. The bottom line is that you have more general flexibility with camera shots on the S10 Plus than with the Pixel 3. Night mode is one exception, and both the Pixel 3 and Huawei's P30 Pro have dedicated night modes that easily outpace the Galaxy S10 Plus. If nighttime photography is a make-it-or-break-it feature for you, you may want to wait for next month's Galaxy 10 or October's (likely) Pixel 4. Or cross your fingers that Samsung might push out a meaningful software upgrade.
In-screen fingerprint scanner has problems
Samsung got the placement of its fingerprint reader right — it moves from the back of the phone to integrate with the screen. But, while convenient, accuracy is a problem, especially when it comes to using Samsung Pay or Google Pay for mobile transactions. It's a bad experience that makes for sore thumbs, impatient people in line behind you, and daily aggravation.
After hailing the potential of the in-screen fingerprint reader so long, the reality of the technology makes me long for the Galaxy S10E's fingerprint sensor in the power button, and that's too bad.
You'll have the best luck when you deliberately place your thumb over the target, press down slightly on the screen and give it a solid second to unlock. You can't just skim the sensor.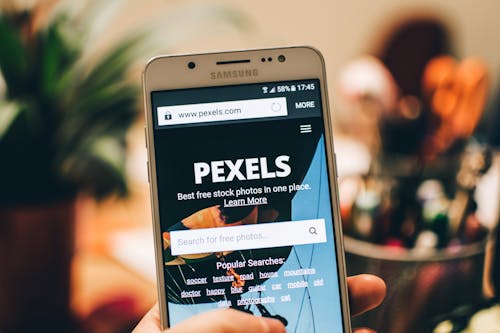 This fingerprint scanner is a big deal because it's the first to use Qualcomm's ultrasonic technology. That means it's using sound waves to get a 3D image of your print. It's billed as much more secure than an optical sensor, which essentially takes a 2D photo of your finger. but that seems to apply more to natural films of gunk and goo.
One other note: There's no more iris scanning, which had been a signature feature since the Galaxy S7. That's an odd move for Samsung, which is typically a fan of More Features. You will still have Android's built-in face unlock, but I don't recommend using it because it isn't secure enough for mobile payments. You can use it if you'd like something fast and convenient, but I'll stick with security.
The real question is where's Samsung's version of Apple's Face ID? It's now trailing the iPhone in this feature by two years, which is something Samsung really, really hates to do. Now, without iris scanning, the brand has no facial recognition feature it can point to that's secure enough for mobile payments (the Face Unlock option built into Android is not). Rumor has it that Android Q, the next version of Google's software, will fold a secure Face Unlock into the code, but we haven't seen that in the Android Q betas yet.
(Source CNET)