Pros: A dream come true for value shoppers who love small phones. The Galaxy S10E shares the S10's core camera and Snapdragon 855 chipset, so photos and speed are excellent. Battery life and wireless power sharing are also spot-on. Its fingerprint reader and flat screen solve minor problems with the pricier S10 and S10 Plus.
Cons: Lefties and people with small hands may find the fingerprint reader placement a tad inconvenient. The indented shape makes taking screenshots feel odd.
In General: The Galaxy S10E is a terrific value for a compact, powerhouse phone, although it can't beat the OnePlus 6T's $550 price.
While it may seem downright boring compared to the 6.7-inch, quad-camera S10 5Gor the bendable galaxy fold, the S10E is also much more of a sure thing, and reliability is a pretty universally chart-topping trait when it comes to buying a new phone. The S10 5G will only be as fast as its supporting networks, and… well, you know all about  the Galaxy Fold's screen issue.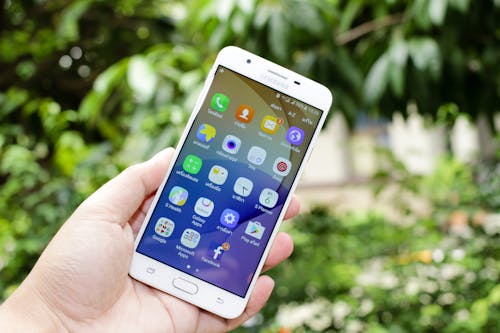 The best thing about the Galaxy S10E is that it's a complete and tidy package that shares the same core features as the $1,000 Galaxy S10 Plus, but for a much lower sum. Starting at $750,  the Galaxy S10E is a high-value home run with very few flaws. In fact, two Galaxy S10E "trade-offs" might actually solve potential problems you might have with the larger Galaxy S10 Plus. The "E" may stand for "Essential", but it also stands for "Excellence."
To dig a little deeper, the S10E uses the same Android Pie interface with Samsung's One UI on top and best-in-show Snapdragon 855 chipset inside. The screen is great, battery life is very strong, and you can use the phone to wirelessly charge Qi-enabled devices. You can fling as much water and dust on it as any other Galaxy S10 phone.
Another "trade-off" that might turn out to be a benefit is that there's no in-screen ultrasonic fingerprint reader like the Galaxy S10, S10 Plus and S10 5G have. Instead, the fingerprint scanner is a capacitive-style pad that's integrated into the power button. It's actually more accurate than the in-screen reader.
A price war is the Galaxy S10E's biggest threat. It's one that doesn't stem from the iPhone XR, which costs the same and has fewer goodies (like smaller storage capacity). It's the OnePlus 6T that comes in at $550, that's the bigger threat — this was also our top value phone for 2018. Google is also rumored to release a cheaper Pixel 3 Lite this spring, which could spell trouble for the S10E if it comes in closer to the 6T's price.
Galaxy S10E versus the Galaxy S10 and S10 Plus
Don't be tempted to think of the S10E as the runt of the litter. It's the smallest and least adorned, but it's a strong phone in its own right. Major differences come down to the size, the number of cameras, the screen resolution and the battery and storage capacities.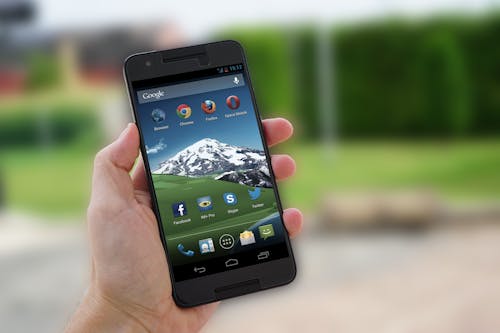 The Galaxy S10E has 128GB or 256GB storage options, for example, while the S10 Plus tops out at an astonishing 1TB. Most people on the planet don't really need 1TB of storage. 128GB with a 512GB microSD option is a generous starting amount for most. And while the 3,100-mAh battery sounds smaller than the S10 Plus' 4,100-mAh battery, it'll still last you all day. It ran 17 hours in our looping video drain test. That's not a lot of corner-cutting.
This mini comparison shows the major differences:
Galaxy S10E, S10, S10 Plus, S10 5G
| | Samsung Galaxy S10E | Samsung Galaxy S10 | Samsung Galaxy S10 Plus | Samsung Galaxy S10 5G |
| --- | --- | --- | --- | --- |
| Display size, resolution | 5.8-inch AMOLED; 2,280×1,080 pixels | 6.1-inch AMOLED; 3,040×1,440 pixels | 6.4-inch AMOLED; 3,040×1,440 pixels | 6.7-inch AMOLED |
| Camera | 12-megapixel (wide-angle), 16-megapixel (ultra wide-angle) | 12-megapixel (wide-angle), 16-megapixel (ultra wide-angle), 12-megapixel (telephoto) | 12-megapixel (wide-angle), 16-megapixel (ultra wide-angle), 12-megapixel (telephoto) | 12-megapixel (wide-angle), 16-megapixel (ultra wide-angle), 12-megapixel (telephoto) 3D depth (HQVGA) |
| Front-facing camera | 10-megapixel | 10-megapixel | 10-megapixel, 8-megapixel | 10-megapixel, 3D depth (HQVGA) |
| Storage | 128GB, 256GB | 128GB, 512GB | 128GB, 512GB, 1TB | 256GB |
| RAM | 6GB, 8GB | 8GB | 8GB, 12GB | 8GB |
| Battery | 3,100-mAh | 3,400-mAh | 4,100-mAh | 4,500-mAh |
Typing: The 5.8-inch screen is anything but small, though typing will feel more compact than on a larger screen. Coming from the Galaxy S10 Plus' 6.4-inch display, the S10E's digital keyboard feels "small," but if you're coming from a phone with a similar-size display, you won't notice much difference, if any.
(Source CNET)