Pros: The Samsung Galaxy Tab S4 raises the bar on its predecessor with a bigger display, better performance and the addition of Samsung DeX, which gives it a PC-like interface. Samsung includes an excellent S Pen for drawing and writing on the 10.5-inch display.
Cons: The keyboard cover is not included, it's expensive and, in the end, hurts the DeX desktop experience.
In General: The Samsung Galaxy Tab S4 is an excellent premium Android tablet that can also help your productivity in a pinch.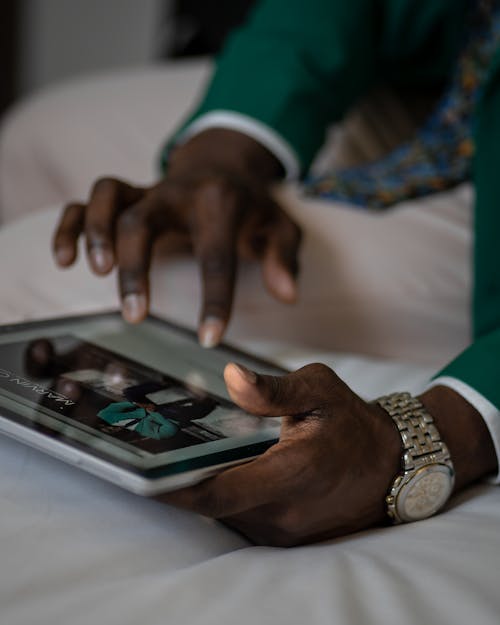 Premium tablets are at a crossroads. It's no longer good enough to have great performance, an amazing display and stellar sound. If you're going to charge laptop prices for a tablet, you better make one that can be used for productivity tasks, too.
Samsung's Galaxy Tab S4 ($650, £599) attempts to do that, but instead of running a desktop OS, Samsung's done some clever software acrobatics to give you a desktop-like interface and the capability to use a keyboard, mouse and a secondary display if you want. And Samsung includes a full-size S Pen that extends the Tab S4's usefulness even further.
Powered by a Qualcomm Snapdragon 835 processor, the Tab S4 is essentially an Android competitor to Windows 10 two-in-ones like the Asus NovaGo, HP Envy x2 and the Lenovo Miix 630. The big selling points for those are long battery lives and optional LTE connectivity so you can more safely work anywhere. However, Android performs better than Windows with the Snapdragon mobile processor, giving the Tab S4 an edge.
Still, priced at $650 for the Wi-Fi-only version from Amazon, Best Buy and Samsung's website, the Galaxy Tab S4 is pricey and that's without a keyboard (another $150). It starts at £599 in the UK, which converts to about AU$1,060. An LTE version makes it a better idea for mobile workers. In a market filling up with inexpensive Windows two-in-ones and premium Chromebooks that can run both web and Android apps, the draw for a premium tablet like this is a little unclear.
Key specs
Snapdragon 835 processor
4GB of memory
64 or 256GB built-in storage; support for up to 400GB microSD cards
13-megapixel rear and 8-megapixel front cameras
802.11ac MIMO Wi-Fi, Bluetooth 5.0
LTE version available
Android 8.1 (update to Android 9.0 at a later date)
The pen is mightier than the keyboard
The bundled S Pen is an excellent addition to the tablet experience. It's a full-size pen making it comfortable to hold and use and it doesn't need charging.
Press the button on the barrel while hovering over the screen and you'll get a menu of pen productivity tools. You can even write on the display without opening an app or even unlocking the tablet, which makes it particularly handy for jotting down a quick to-do or shopping list. While writing on glass still doesn't feel quite the same as a pen on paper, the S Pen tip has the smooth glide of a gel pen with just a modicum of delay.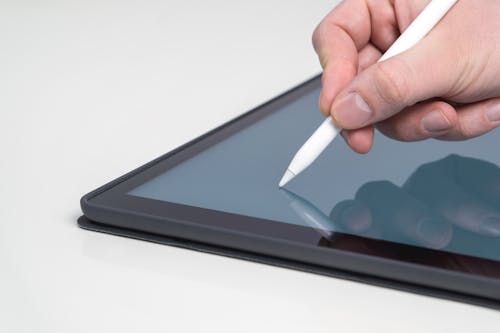 For however useful and fun to use the included S Pen is, it's the Book Cover Keyboard that's really the driver for Samsung's productivity push for the Tab S4. That and the new DeX desktop-like interface that changes the tablet's Android interface into a desktop-style experience. The feature first popped up in Samsung's Galaxy phones using the DeX Doc and pad and for the most part the experience is the same, which is to say it's not going to replace an actual PC or even a Chromebook, but it works in a pinch.
You can switch to DeX from the S4's Quick Panel settings or, if you have the keyboard cover, you can have it change automatically when you sit the tablet up for typing. Attach a USB-C adapter with an HDMI output and you can work on an external display while simultaneously using the Tab S4 as a giant touchpad, or grab the S Pen and use the S4's screen like a Wacom tablet.
You can also continue to use the S4 as an Android tablet, so you could keep a video playing on the tablet while you continue to work on a PowerPoint presentation on another display. There's USB and Bluetooth mouse support, too, so you don't have to rely on the touchscreen for navigation.
What's irritating is there is no touchpad on the keyboard cover — Microsoft managed to squeeze a usable one onto its smaller Surface go cover since that device has a built-in kickstand. Actually, there are several irritating things about the keyboard cover starting with the fact that it's not included and is pricey at $150.
Plus, as soon as you disconnect the tablet from the pins, the screen locks and requires you to put in your PIN or use the iris scan if you've set it up. That means every time you switch from typing to using the screen as a tablet you would have to wake it and unlock it.
Laptop lite
Keyboard aside, the DeX experience is pretty decent if you're just looking to get some simple work tasks done without pulling out a full laptop. About to board a plane but need to dash off a quick email or make a last-minute edit to a presentation? The Tab S4 has you covered. Want to run a Skype video call on the tablet while you look at a large spreadsheet on a second display? You can do that with the S4, too.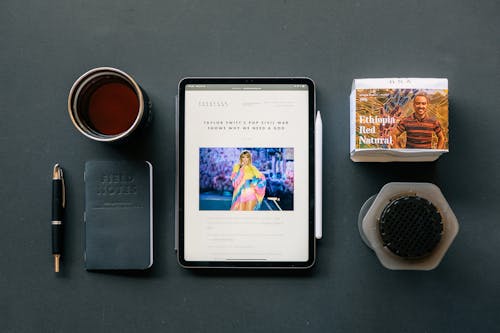 There are about a dozen or so DeX-optimized apps including Microsoft Office, though those require a subscription to use for writing and editing. Other apps tested like Google Docs and Gmail worked fine, though, and you can put them side by side and resize the windows. You can drag and drop between apps, but that's currently supported in Messages, My Files, Samsung Notes, Gallery, email and Gmail only.
App performance in DeX was generally smooth, but not without the odd sticky, glitchy response when moving windows around with multiple apps running. Text input in Microsoft Word seemed to be a bit laggy on occasion, too.
Best at what a tablet does best
Although tablets can be good for work, they typically excel as entertainment devices and the premium Tab S4 is no different. Moving up in size from the the 9.7-inch Tab S3 (which had a screen ratio of 4:3), the S4 has a 16:10, 10.5-inch, 2,560×1,600-pixels Super AMOLED display. With its narrower bezels, though, it's similar in size to its predecessor.
The bezels are made possible because Samsung ditched the Home button, which was also used for unlocking the Tab with a fingerprint. You can now use an iris scan to do that, which can be frustrating to use, especially in DeX mode, since you have to line up your eyes with boxes on the screen. It generally works fast if your eyes are lined up right at the start.
Samsung claims up to 16 hours of video playback from the Galaxy Tab S4's 7,300-mAh battery and it supports fast charging via its USB-C port. They are still in the middle of testing battery life, but in anecdotal testing it's lasted for about 7 hours of mixed use.
Get it for play (and work in a pinch)
The Samsung Galaxy Tab S4 doesn't disappoint as a high-end Android tablet thanks to a great display, good audio quality and solid performance. The DeX interface feels like a half measure, though, just good enough to make it worth having for basic office tasks. It makes more sense with LTE as well, so you can pick up and work anywhere without connecting to a VPN or sketchy Wi-Fi. As long as you know that going in, it might be worth the hefty investment.
(Source CNET)